We take pride in bringing you our world famous coffee recipe straight to your door
BAMBA COFFEE CLASSIC BLEND
Regular price
Sale price
$13.00 USD
Unit price
per
Sale
Sold out
Enjoy our rich and bold tasting coffee roasted to perfection with just the right amount of Selim Pepper and Cloves. Together these spices will provide the right amount of flavor to bring you the best cup of coffee you have ever had !
Share
View full details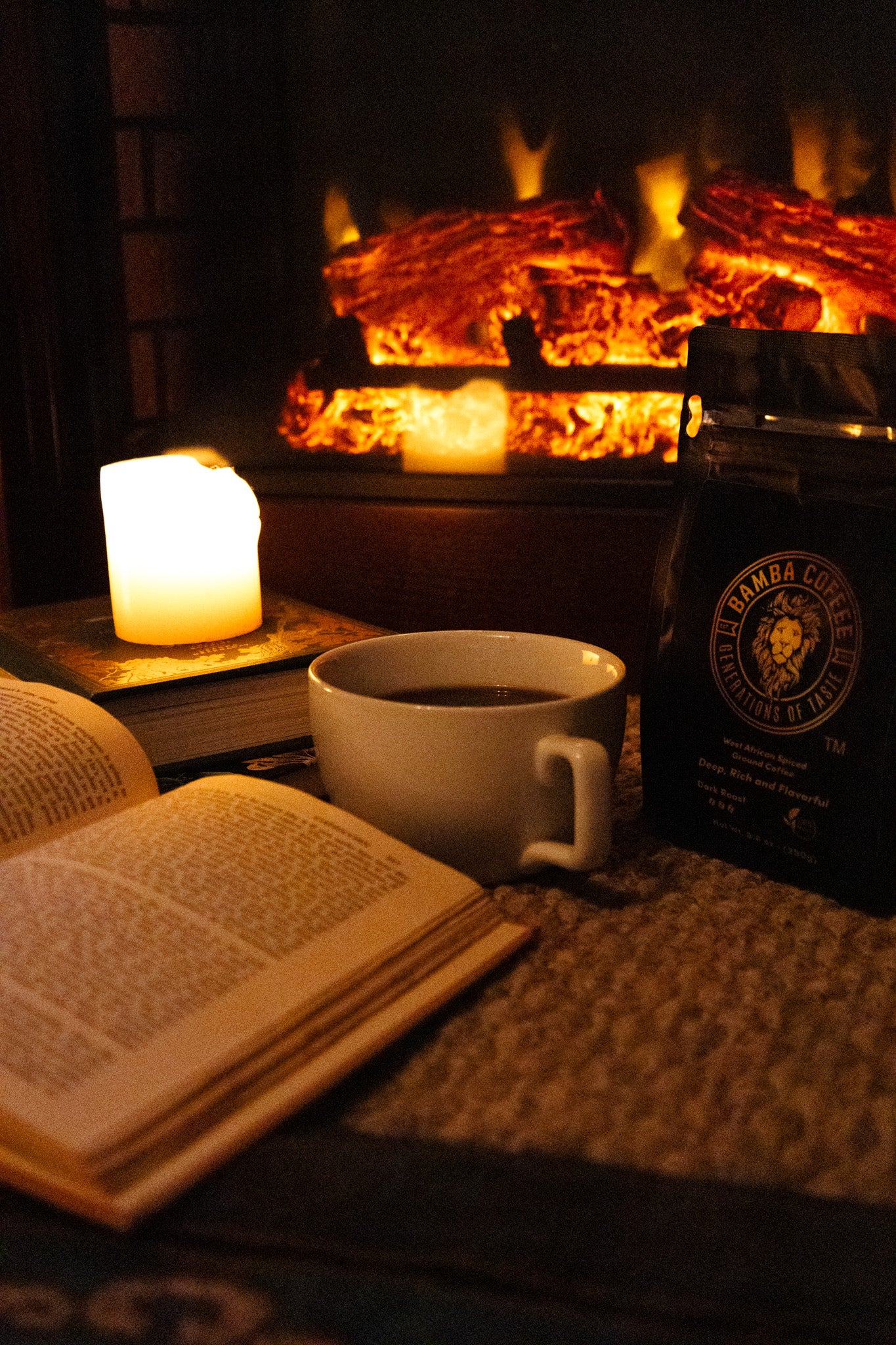 Taste the culture
Discover Senegal's favorite comfort drink. This classic coffee recipe has become a treasure over the last century. Today we aim to share it with the world. So grab a bag and explore something new, explore something unique.
How it all started

The history behind Bamba Coffee begins with Cheikh Ahmadou Bamba. Born in 1853, my great grandfather became one of the most influential civil rights activists in West Africa. Ahamdou's story is one of pure heroism that has left a mark in Senegal. His creativity and love for Senegalese culture led him to make the most popular coffee in Africa, Café Touba (the coffee of peace), which is known to be the common side effect after having a cup.

Read more about our founder's history, through our upcoming blogs where we will talk about history, food, culture and so much more!

OUR PURPOSE

At Bamba Coffee we aim to showcase the Senegalese culture with the world through our world famous coffee, known as Cafe Touba in Senegal. This finely crafted coffee has been handed down in our family for generations. Bamba Coffee holds a unique history filled with many moral teachings and a fresh way to approach life. So grab a bag of our gourmet coffee and enter a world filled with bliss.